In this guide, we have chosen to create a beginner-level walking challenge.

To create a challenge, from your home page, swipe left twice.
When you're on the Challenge page, you'll see this:
Here you press: Start a new challenge…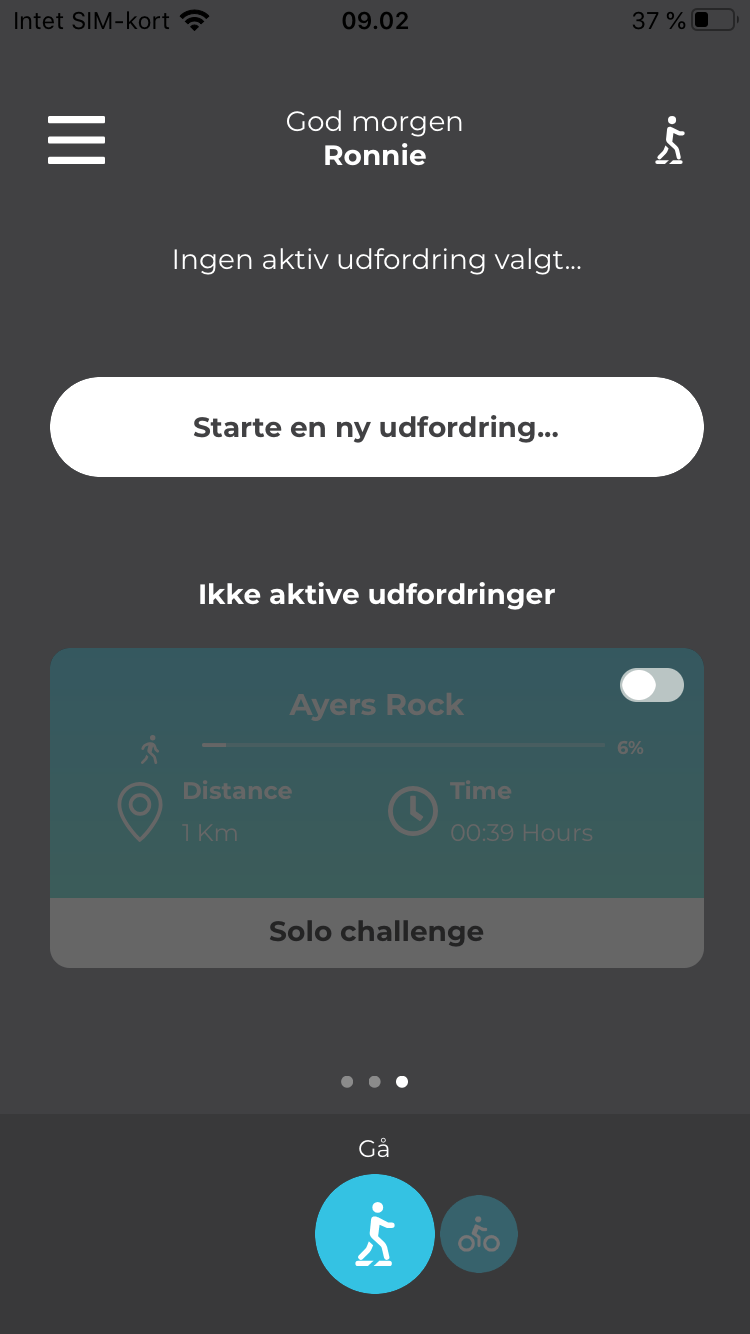 Now you see the challenge activities you can choose:
Now press: Go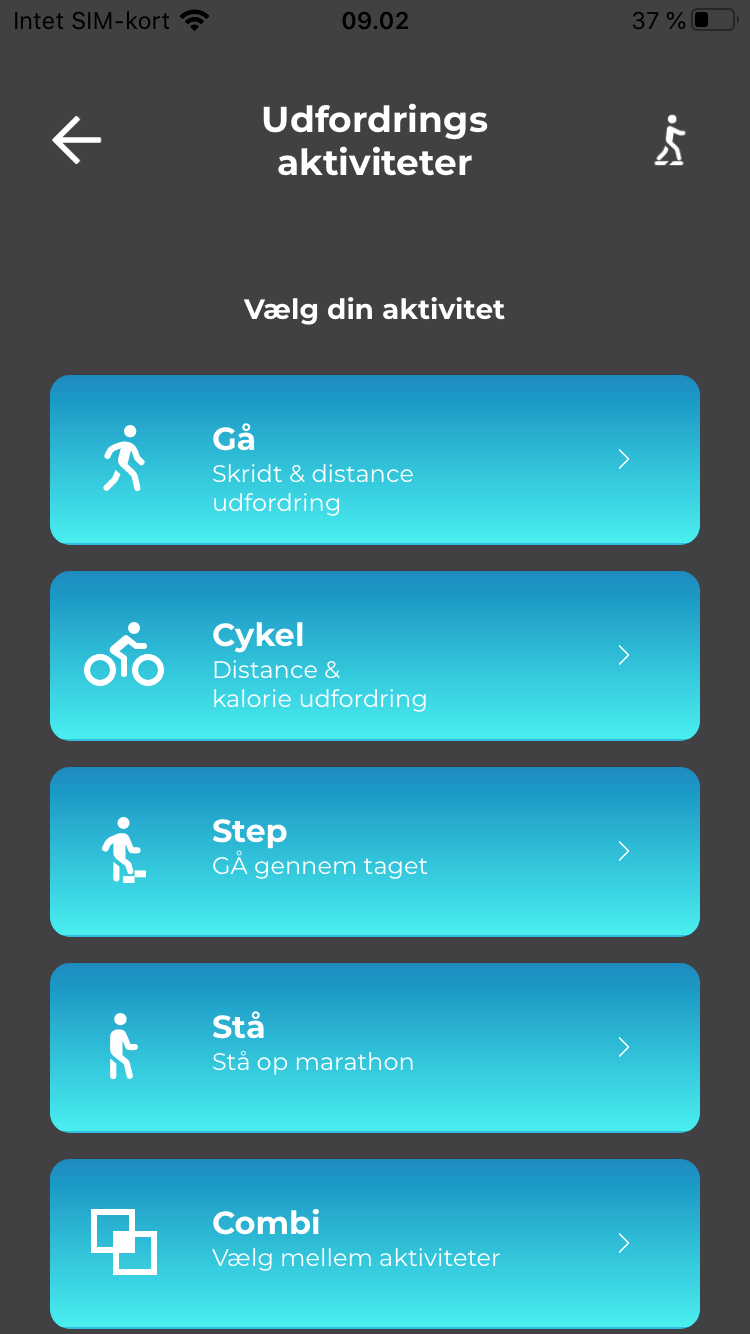 On this page, you need to select the difficulty level.
Press: Beginner 0-50 km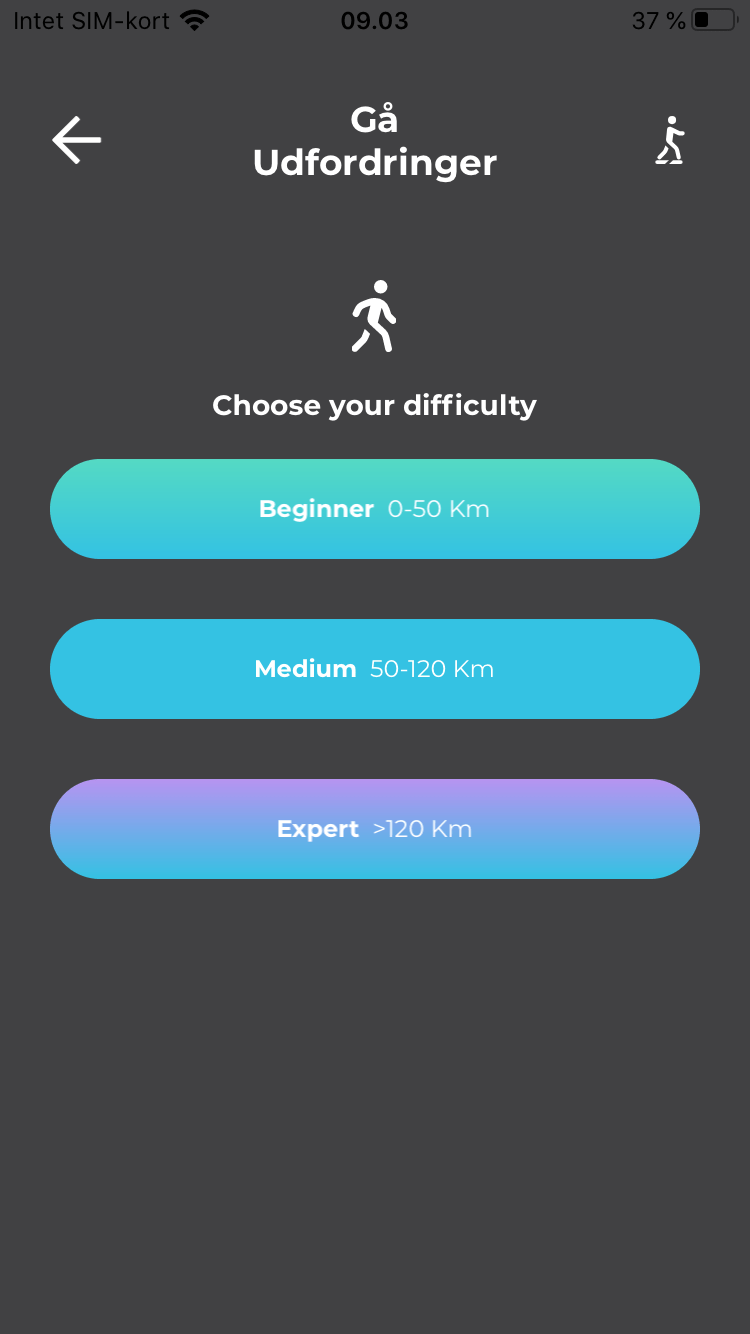 On this page, you need to choose which route you would like the challenge to take place on.
To select a route, swipe right or left.
We have pre-selected the route "Ayers Rock" and now you press: Choose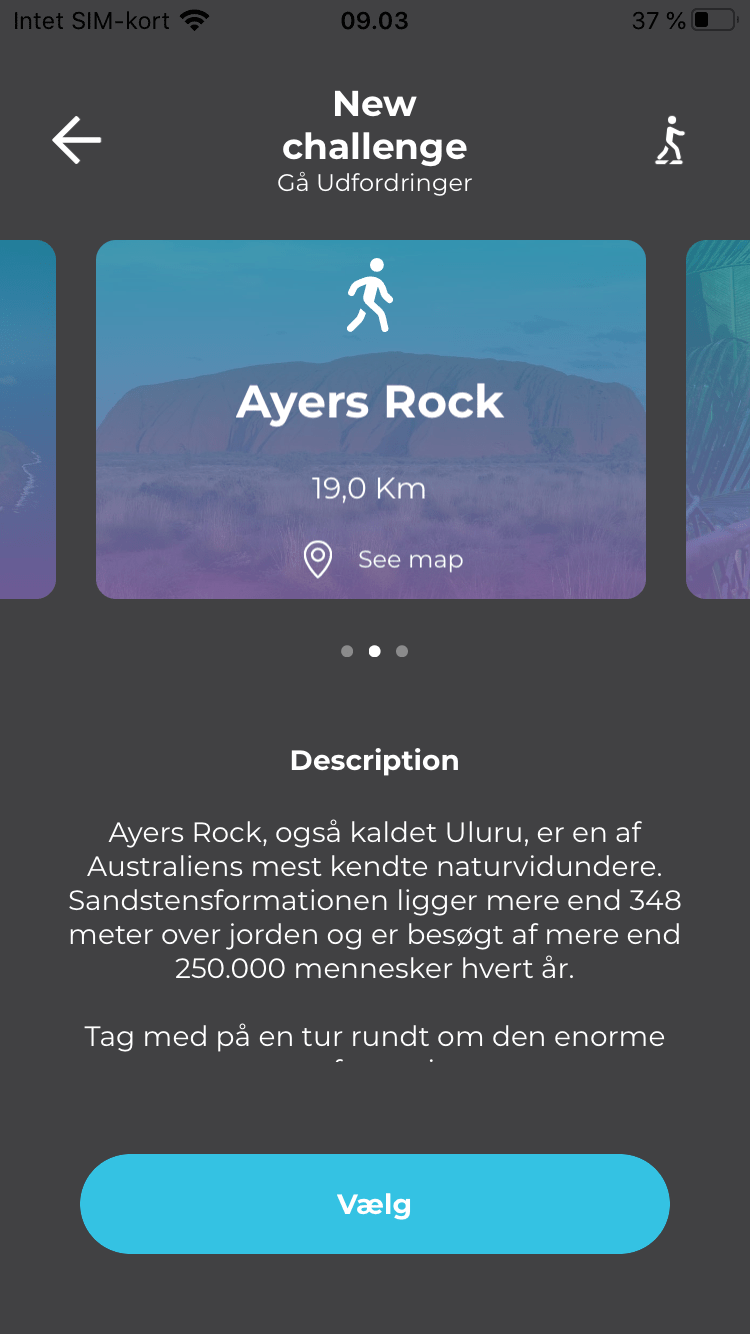 Here you can create teams. To start a challenge, you must be on a team.
All you have to do is enter your team name and press: Next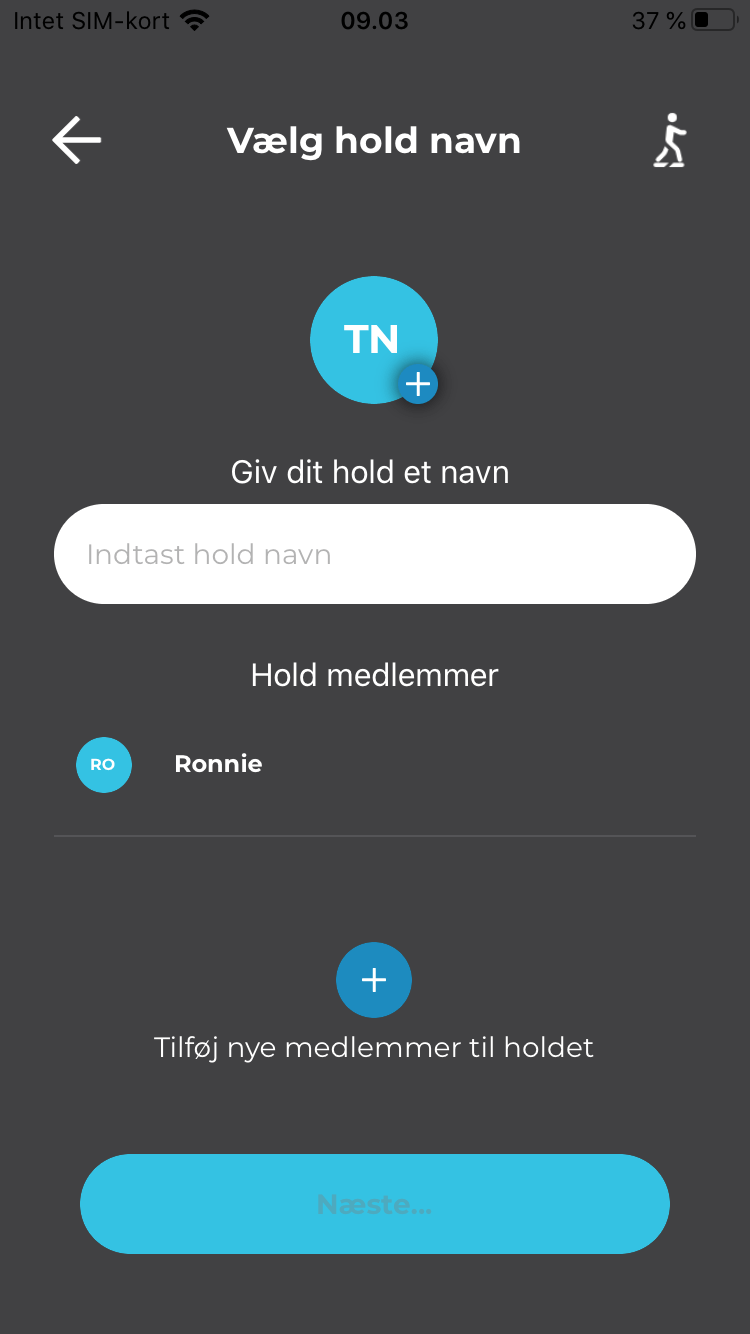 From this page, you can choose two things.
The first thing is starting the solo challenge. By doing this, only you are walking the route. Here you have to press: Start – Solo challenge.
The second thing is creating a new team. By doing this you can compete against your colleagues.
To create a new team, press: Create new team.
See instructions for creating a new team HERE.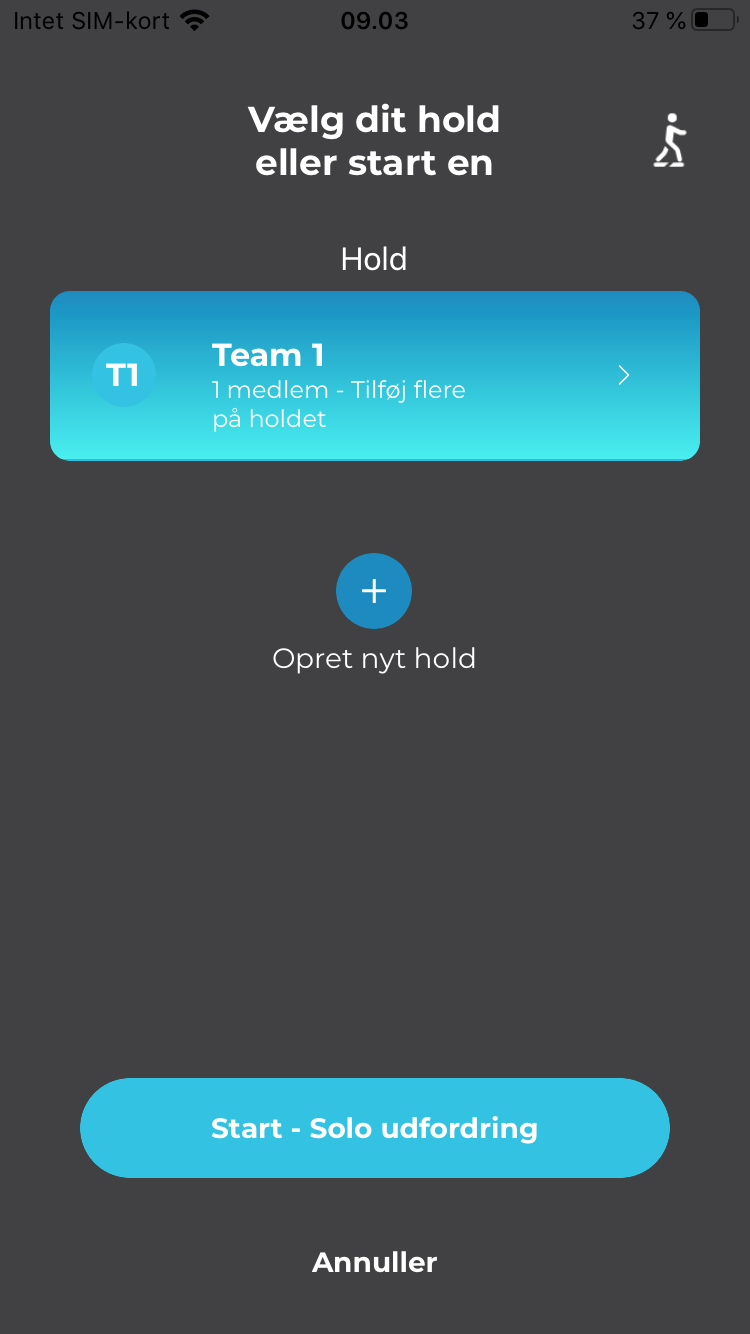 Then this screen will appear:
To activate the challenge, press the button in the top right corner.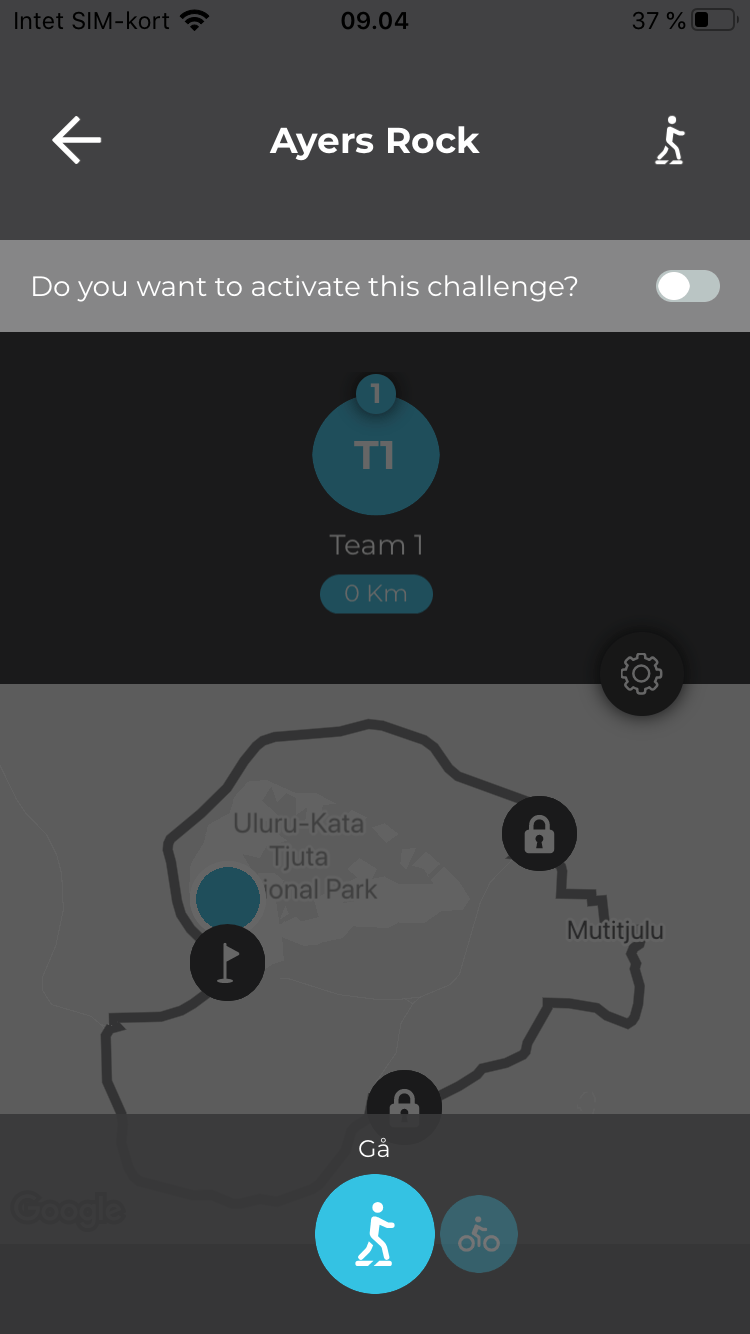 When you have activated the challenge, the screen will look like this: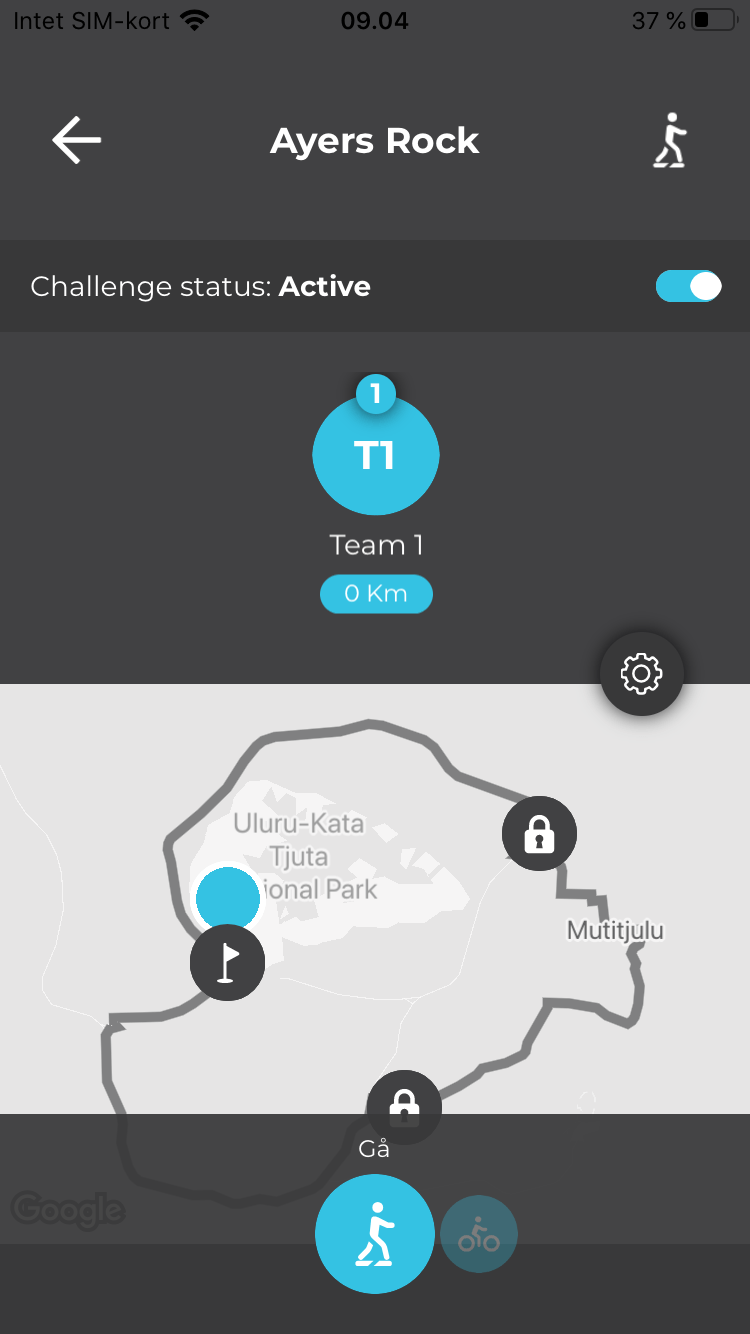 Did you not get an answer to what you were looking for?​
Fill out the form below and we will get back to you as soon as possible.